New Halton McMaster Family Health Centre and parking facility Breaks Ground!


This structure, a combination of a Family Clinic at the front – on the left – and a four level garage, with the capacity to be grown to seven levels, is Phase 1 of the JBMH renovation. The walkway, shown on the right, will allow people to walk through a climate controlled passageway right into the new addition to the hospital when it is completed.

The Administrative Building will be built as core and shell of approximately 3,863 sq.m. and three storey's in height. The adjacent Parking Garage will be four levels of parking (approximately 850 spaces) and approximately 26,768 sq.m.

About The Facillity
The new three-storey building will be the permanent home for the Halton McMaster Family Health Centre currently temporarily housed on Harvester Road. The new centre, being designed for patient comfort, will care for 10,000 patients and expects 45,000 visits a year at the first-floor clinic. The building, shared by the university and hospital, will also have administration space on the second and third floors for Joseph Brant Memorial Hospital and the Department of Family Medicine of McMaster's Michael G. DeGroote School of Medicine, along with a parking garage. Construction of the new building will begin in 2013 and is anticipated to be opened in early 2014.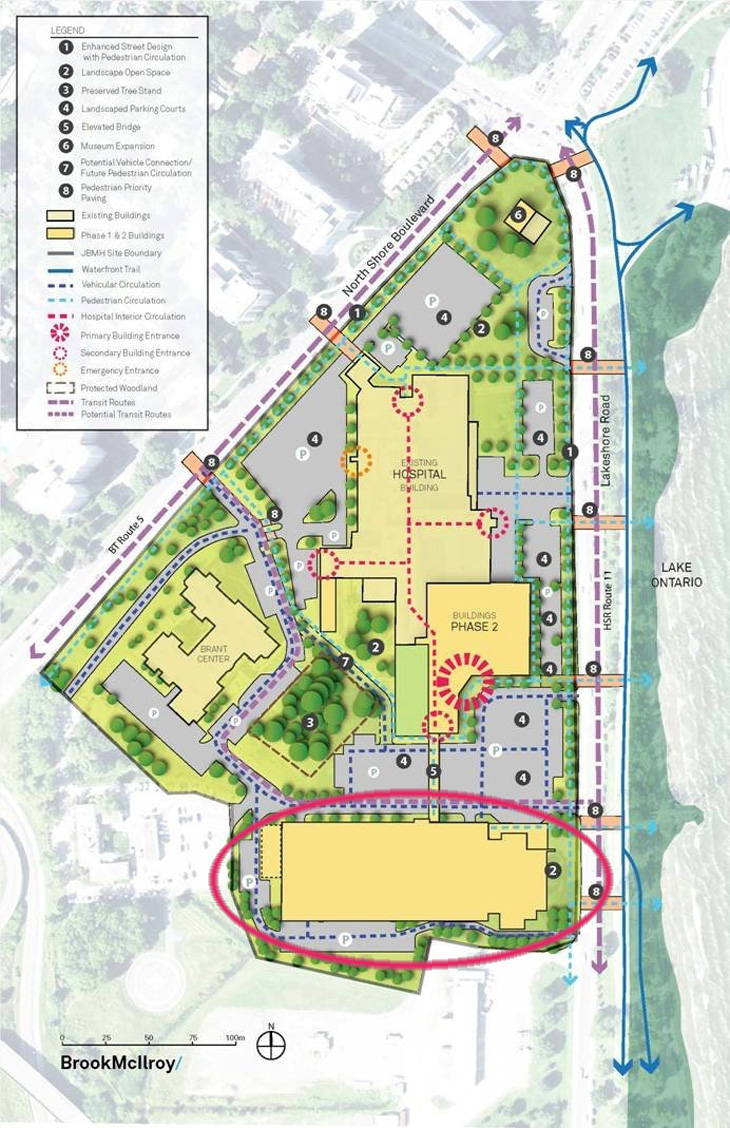 For more information visit;

http://www.mcmaster.ca
http://www.burlington.ca